Your HVAC system needs regular maintenance to stay efficient. When your heating and air conditioning units are in good shape, you can stay comfortable all-year-'round. On the other hand, neglected systems often fail early and can even increase your energy costs.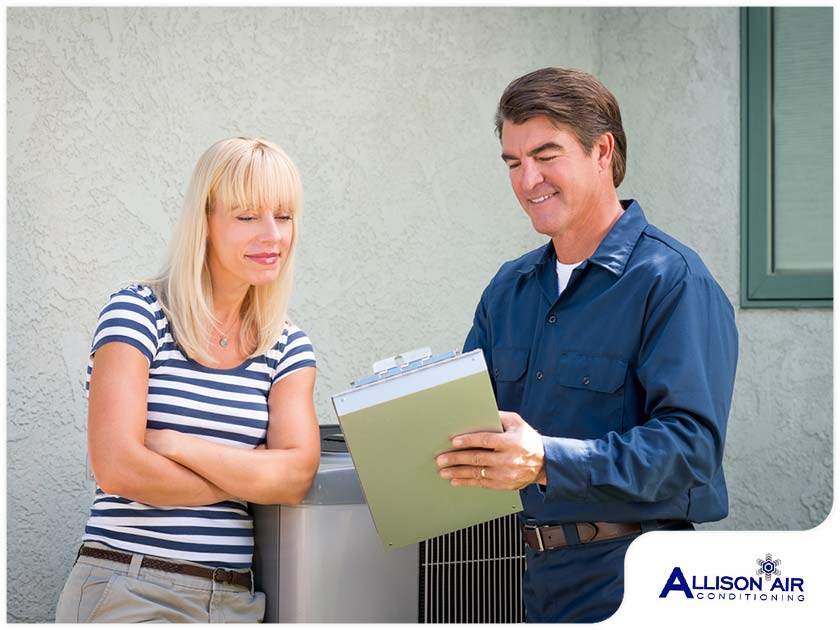 In this post. find out why it's a good idea to invest in an HVAC maintenance plan from Allison Air Conditioning.
It's Convenient
Scheduling an HVAC inspection is unlikely to be the first thing on your mind. With a maintenance plan, your appointments are pre-scheduled, meaning you don't have to worry about forgetting to schedule regular HVAC cleaning and inspections.
HVAC systems must be checked at least twice a year, preferably during the spring and fall. Maintenance plans usually include two visits every year for your equipment. Your technician will contact you regarding your schedule when your appointment date approaches.
Have Your System Thoroughly Checked
Even if your heating and cooling equipment seems to be working fine, preventive maintenance is essential for its longevity. Your contractor will check the units and their wiring. They'll also clean and lubricate components as needed. In addition, during the appointment they'll test the pilot light, check fuel lines and fuel levels and calibrate pressure in the fuel line. Moreover, with regular heating and air conditioning service, you'll be able to identify and address minor problems before they turn into costly repairs.
Enjoy Energy Savings
Poorly-maintained and neglected HVAC systems can restrict airflow, causing the equipment to work harder than it should. A regularly-maintained system is also less likely to experience sudden breakdowns or fail early.
At Allison Air Conditioning, we're here to help with your residential HVAC needs. Whether you need a new AC or simply to schedule a heating repair, you can count on us. Call us at (951) 356-4224 or fill out our contact form to get a free estimate. We serve clients in Corona, CA, and nearby areas.