Many homeowners wonder how often they need to change the air filter in their HVAC system. Part of the confusion lies in the fact that different filters have very different life spans. Knowing the type of filter you have as well as it's expected life span can help homeowners determine when it's time for a new filter.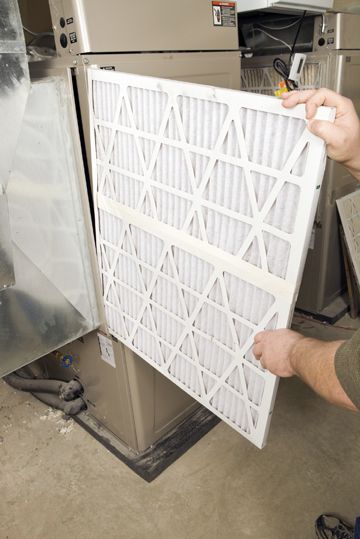 The frequency in which you need to change an air filter will also depend on a number of factors, including environmental conditions, how often you run your HVAC system as well as the type of filter you use. Some filters, such as standard disposable pleated filters made for residential use will typically provide good quality filtration for 30 days; however, some pleated filters can continue filtering for up to 3 months. It's a good idea to regularly check your HVAC filter and replace it when it gets dirt.
An important part of HVAC maintenance is changing the air filter. Not only will a clean air filter provide a healthier indoor environment, but it can also help to protect your heating and cooling equipment. When the air filter is functioning properly it can remove harmful substances from the air your family breathes. Additionally, because it removes airborne irritants, your HVAC system's air filter can help your entire family breathe easier. This is especially important for anyone who suffers with allergies or who has respiratory problems.
Of course, a clean air filter also puts less strain on your HVAC equipment. A dirty filter makes your heating and cooling systems work harder than should be necessary. As your equipment strains to draw air through the dirty filter, it puts other system components under stress. This can greatly reduce the life expectancy of your HVAC equipment. Additionally, when your HVAC system is working hard, it requires more energy. This increases energy usage and results in higher heating and cooling bills.
Routine HVAC maintenance, including changing the air filter on a regular basis is the best way to provide a healthy environment while also protecting your HVAC equipment.
Follow us for more articles that will keep your heating and cooling systems running efficiently.