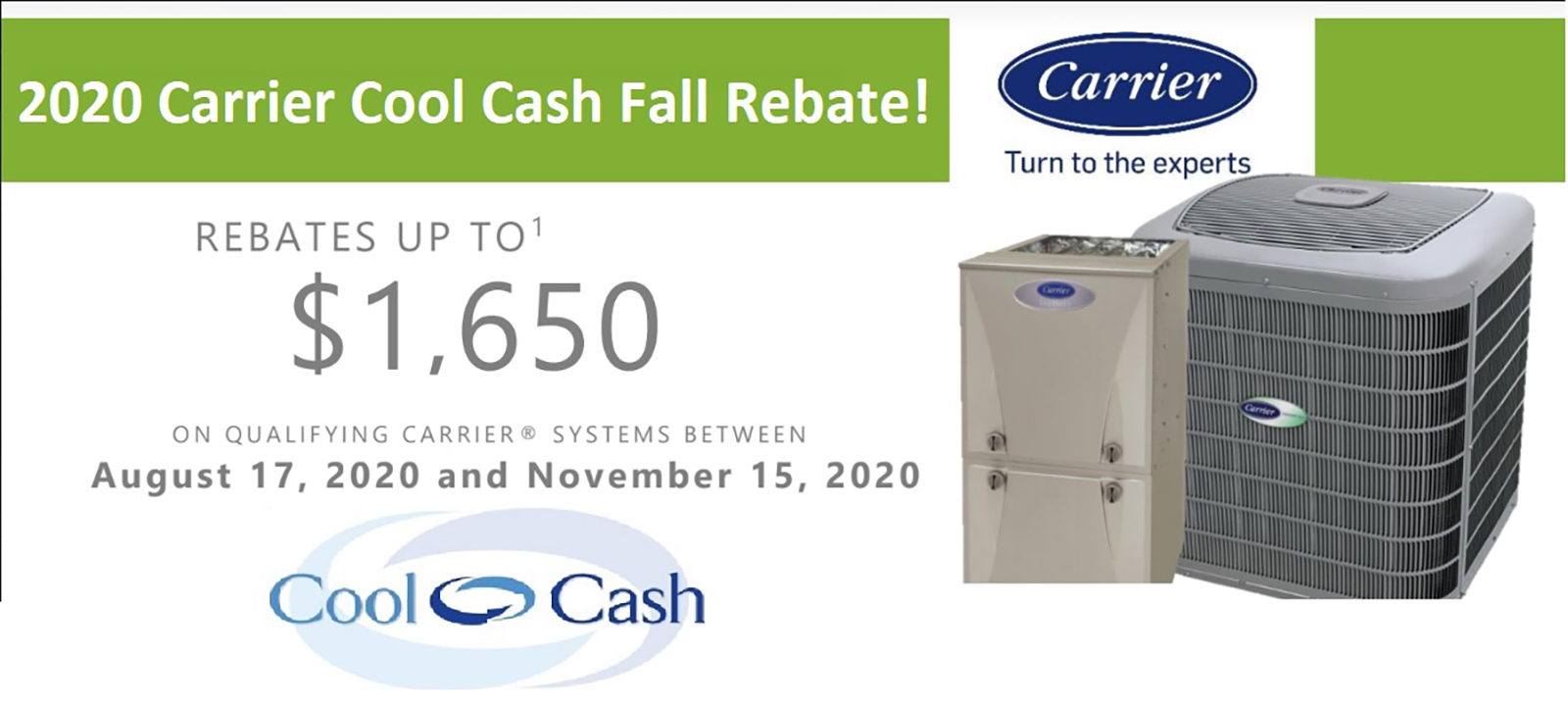 HVAC Rebates for Our Customers
The team at Allison Air Conditioning understands that paying for a new HVAC unit can be a financial strain. But you often can't put off installing a new system, especially during the heat of summer or the depths of winter. That's why we proudly offer information on the latest money-saving HVAC rebates that are being offered by our partners.
How HVAC Rebates Can Help
Rebates can dramatically reduce the total amount that you need to put towards an updated system. Our team can help you determine which system is right for your needs while also determining whether you are eligible for any of the current manufacturer promotions.
Allison Air Conditioning believes in the reliability of Carrier® products, one of the most trusted brands of HVAC systems in the country. Beyond the reliability of the products, Carrier also offers generous rebates on its systems, which are typically available in both the fall and spring. Carrier products are also extremely energy-efficient, which will save you money in the long run.
To learn about the latest rebates, be sure to reach out to us today.
Benefits of a New System
New HVAC systems provide a variety of advantages over older systems, including increased energy efficiency and improved indoor comfort. Plus, you won't have to shell out additional money on repairs, which often become more frequent as a unit ages.
To ensure that you get the full service life from your system, entrust the installation to an experienced company like Allison Air Conditioning. Nothing is worse than getting a new unit, only to have it not perform like it should or fail before its expected lifespan is over.
Get Started Today!
Allison Air Conditioning's team of specialized contractors is ready to help you take advantage of the latest new air conditioner rebates. We'll also help you find other ways to save on your system. Schedule a free new installation estimate today by calling us at (951) 736-1101, or you can fill out our online form to get started.